Windshield Repair & Replacement in Denton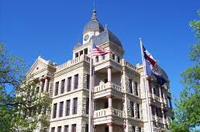 A – 1 Auto Glass has been repairing and replacing auto glass in Denton, TX since 1993. We perform all types of auto glass repair and replacement, including windshields, door glasses & back glasses.
We make windshield replacement or repair easy. Our mobile windshield replacement and repair services in Denton bring us to your home or office and get you back on the road safely and quickly.
All of our work comes with the highest quality products and services at the lowest possible prices. Our certified technicians will replace or repair your windshield right the first time. That's why we offer a lifetime warranty and 100% satisfaction guarantee.
We offer same day service performed by A - 1 Auto Glass experts dedicated to your safety.
For windshield replacement or repair in the Denton area, call A – 1 Auto Glass today. Call us at (817) 246-3001.
Auto Glass Crack & Chip Repair in Denton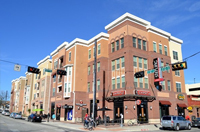 We can repair small cracks, rock chips or imperfections in windshields...if it's got glass and is on a vehicle, we can repair or replace it.
Our mobile auto glass repair services in Denton allow us to come to your home or office for your repair. Our trained technicians perform your chip repair or crack quickly and effectively.
At A – 1 Auto Glass, we use advanced processes to restore the structural integrity and clarity of the glass. Your safety is our top priority and our certified auto glass repair technicians are committed to protecting you.
In most cases we offer same day service and our work comes with a lifetime warranty and a 100% satisfaction guarantee.
For auto glass crack and chip repair in the Denton area, call us at ((817) 246-3001.